We are a multi-disciplinary team of Specialist Support Practitioners and Therapists based in South West London, with a proud history and values that are informed by our shared experiences and feedback from our service-users.
Our History
Jigsaw4u is proud of its 25+ year history providing specialist wellbeing support services for children, young people and families across South West London.
Our History
Where We Work
Our home is South West London. You can learn about our HQ at Jigsaw4u House as well as the Wilson Wellbeing, providing wellbeing services across East Merton.
Where We Work
Our Values
We excel in quality and variety of services, guided by our values, consistent across all our services and informed by our team and feedback from service-users.
Our Values
Our Staff
Our staff team is made up of friendly and supportive Practitioners, Therapists and people that give our service-users the best chance at a bright and happy future.
Meet the Team
Trustees
Jigsaw4u's Trustees are a group of volunteers who are made up of people from different backgrounds and areas of professional expertise. They are responsible for the good governance of Jigsaw4u.
Board of Trustees
Young People's Panel
Jigsaw4u prioritizes listening to and learning from young people, empowering service-users to shape our services is essential to our youth-led approach.
Young People's Panel
Patron and Ambassadors
We are supported by our Patron, Lord Iain McNicol of West Kilbride and Jigsaw4u's wonderful network of Ambassadors who are local people that are well known that help promote our mission and values.
Patron & Ambassadors
Our Partners
We are supported by local authorities, organisations and businesses that help us to ensure we continue to maintain a high level of service-delivery.
Our Partners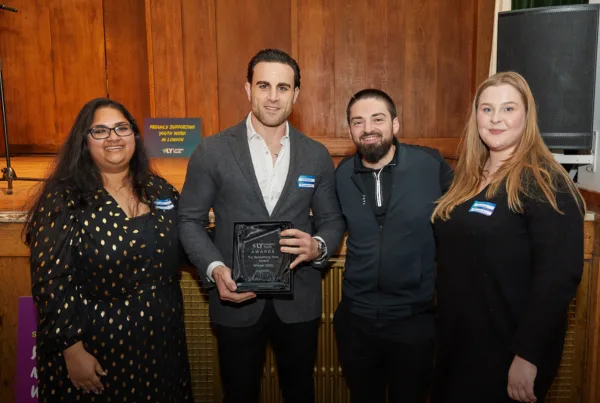 'Try Something New' London Youth Award Winners, 2023
In recognition of Jigsaw4u's response to the mental health crisis for children and young people across South West London, we have won London Youth's 'Try Something New Award' for 2023.…
We are London Youth Gold and KFH Volunteers painting day
We are delighted to announce that Jigsaw4u has been awarded the London Youth Gold Quality mark. We have been a member of London Youth for several years, achieving Bronze in…
Get the latest updates from Jigsaw4u
Stay posted about the latest news, fundraising and special activities that we have coming up.
Sign up