We invite all of our service-users to attend one or more Young People's Panel. Here, our young people have the opportunity to shape Jigsaw4u and ensure we represent the communities we serve. Panels feature various discussion points around our operations, services and general approach – we need to make sure our decisions reflect what young people actually want so their feedback is essential.
Examples of how young people have helped influence Jigsaw4u's decision making include: the layout and decoration of our therapy rooms; the names of our services; selecting Ambassadors; and, our website and social media content.
Young people's voices matter, especially in the decisions which affect their lives
One of the most notable contributions made by the panel was the addition of a seaside trip for our young people.
This was inspired by the first of our annual trips to Littlehampton which has allowed for several hundred children to visit the seaside, sometimes for the very first time. It's incredibly special for the children, families and staff who attend.
Despite the widespread success of Littlehampton, older children who use Jigsaw4u's services felt like it was exclusive and was aimed too much for children. With this realisation and through the decisions made by this panel, the first-ever Brighton trip took place in 2022. It was a massive success with an overwhelmingly positive response from everyone who attended.
Quote from Mum of Brighton Trip Attendee
"Thank you so much for organising this trip. That was the best one so far. This was the first time I have sent my daughter on her own. She really enjoyed it and made friends with others on the trip.
She returned home in a good mood, feeling cheerful and making plans to come to other activities. I am so relieved and glad. This is the best thing that happened this year."
Quote from Mum of Brighton Trip Attendee
"Thank you so much to the Jigsaw4u for giving my son such a lovely day."
Quote by an UASC (Unaccompanied Asylum-Seeking Child) who attended the Brighton Trip
"The trip for Brighton is very nice, I enjoy so much. Thank you."
Quote from Dad of Brighton Trip Attendee
"Thank you to you and all involved in arranging the trip for allowing me to attend the trip with my daughter. Many, many thanks to all the team with us on the trip for being so friendly and welcoming. My daughter had a great day, eventually feeling confident enough to join some of the other girls on some of the funfair rides!"
Would you like to join us at the Young People's Panel?
Are you a child or young person accessing Jigsaw4u's services? And you would be interested in sharing your views of how to improve Jigsaw4u for everyone that comes through our doors?
We hold these panels regularly and you're more than welcome to join us. Please ask your Jigsaw4u worker about the Panel and we'll let you know when the next one is scheduled.
As well as carrying forward your experiences with Jigsaw4u forward to help those receiving support from us, participating as a Panellist is a great thing to add to your CV and experiences as you learn about open discussions, elements of public speaking in a safe and positive environment and much more.
Our Staff
Our staff team is made up of friendly and supportive Practitioners, Therapists and people that give our service-users the best chance at a bright and happy future.
Meet the Team
Patron and Ambassadors
We are supported by our Patron, Lord Iain McNicol of West Kilbride and Jigsaw4u's wonderful network of Ambassadors who are local people that are well known that help promote our mission and values.
Patron & Ambassadors
Trustees
Jigsaw4u's Trustees are a group of volunteers who are made up of people from different backgrounds and areas of professional expertise. They are responsible for the good governance of Jigsaw4u.
Board of Trustees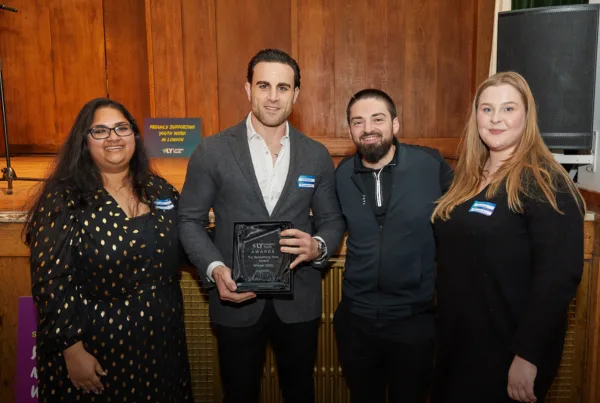 'Try Something New' London Youth Award Winners, 2023
In recognition of Jigsaw4u's response to the mental health crisis for children and young people across South West London, we have won London Youth's 'Try Something New Award' for 2023.…
We are London Youth Gold and KFH Volunteers painting day
We are delighted to announce that Jigsaw4u has been awarded the London Youth Gold Quality mark. We have been a member of London Youth for several years, achieving Bronze in…
Get the latest updates from Jigsaw4u
Stay posted about the latest news, fundraising and special activities that we have coming up.
Sign up