Trustees are responsible for the good governance of Jigsaw4u. Jigsaw4u's Board of Trustees hold formal meetings every 2-months and engage in discussions and specific projects at other times as needed.
The Charity Commission sets out six key duties for charity Trustees:
1. Ensure your charity is carrying out its purpose for the public benefit
2. Comply with your charity's governing document and the law
3. Act in the interests of their charity and its beneficiaries
4. Manage your charity's resources responsibly
5. Act with reasonable care and skill
6. Ensure your charity is accountable
Jigsaw4u's Board of Trustees is fully committed to carrying out these duties.
The Board sets the long-term vision and direction for Jigsaw4u and promotes and protects its reputation and values. It does this by determining, monitoring and regularly reviewing Jigsaw4u's strategy, operations and budget and by agreeing the key policies and procedures to guide its work.
The Board works collectively as a team, in close partnership with Jigsaw4u's Chief Executive Officer (who also attends Board meetings) and through active staff engagement so decisions are not taken in a vacuum.
The three key priorities for Jigsaw4u's Trustees are:
Safeguarding
Ensuring financial sustainability for the charity
Acting with high ethical standards – for themselves and staff
Jigsaw
4u's
Board of Trustees
Sarita became a Trustee in December 2019, having had previous Trustee experience with a domestic abuse charity. Her professional experience is within the business management and professional services sector and she is passionate about both improving life chances for children and equality.
Jeremy was appointed as Treasurer in September 2023, a few months after becoming a Trustee in April. He recently retired from a 40-year career in investment management, including 6-years regulatory experience working for the Financial Conduct Authority. Jeremy is also a keen cricket umpire and cricket umpire coach.
Dr Amy joined Jigsaw4u's Board of Trustees in September 2021. She is a consultant paediatrician with a wealth of experience within the NHS. Amy is Jigsaw4u's Trustee lead for safeguarding and works closely with Jigsaw4u's Designated Safeguarding Lead to ensure that our policies and practices are effective.
Betsy is a vital Board member, having lived experience as a service user of Jigsaw4u when she was a teenager. Betsy was inspired to become a Jigsaw4u Trustee in order to give back to those who helped her and her family. Betsy is a Project Manager within investment management, and also volunteers her time offering bereavement support to adults.
Emanuele became a Trustee in April 2023. His background is in project delivery and he is currently a civil servant. Emanuele has served as Treasurer for a charity supporting women experiencing the criminal justice system and is passionate about giving back to the local community and social mobility.
Fleur is employed by a global IT services company as Head of Graduate Talent for the UK and EMEA. She joined our Board of Trustees in 2023, hoping to help Jigsaw4u become the best we can be. Fleur is passionate about providing opportunities for young people from diverse and varied backgrounds.
Fraser became a Trustee in 2017. Fraser's professional experience is within the financial services sector, and he has a specialism in real estate finance. Fraser is a keen athlete and can often be found training for or running in marathons to fundraise for Jigsaw4u!
Expectations of the Board
The Board regularly reviews Jigsaw4u's Governance to ensure that Trustees fully understand their roles and responsibilities and that the necessary procedures and policies are up to date.
The Board regularly reviews Jigsaw4u's Governance to ensure that Trustees fully understand their roles and responsibilities and that the necessary procedures and policies are up to date. It is expected that Jigsaw4u Trustees will behave with integrity, will help safeguard and promote Jigsaw4u's reputation and ensure high ethical standards.
The Board aims for Jigsaw4u to be open and accountable; consulting with staff about any significant changes to services or policies; listening and responding to the views of stakeholders; handling any complaints constructively and impartially; considering Jigsaw4u's responsibility to the wider community.
Becoming a Trustee
The Board's aim is to attract Trustees with a wide and varied range of relevant experiences and professional skills; currently these include:
· Finance
· Regulation
· Social work
· Management
· Marketing
· Fundraising
· Business development
· Human resources
· Administration in the public (local and central government) or within the private or voluntary sectors
· A range of different life experiences
If you are interested in being considered as a Jigsaw4u Trustee and believe you have relevant experience and skills, please contact us below.
Contact
Our Staff
Our staff team is made up of friendly and supportive Practitioners, Therapists and people that give our service-users the best chance at a bright and happy future.
Meet the Team
Patron and Ambassadors
We are supported by our Patron, Lord Iain McNicol of West Kilbride and Jigsaw4u's wonderful network of Ambassadors who are local people that are well known that help promote our mission and values.
Patron & Ambassadors
Where We Work
We work across South West London with our HQ located in Mitcham where we have been for over 20 years. And we have recently started managing the Wilson Wellbeing centre in East Mitcham.
Where We Work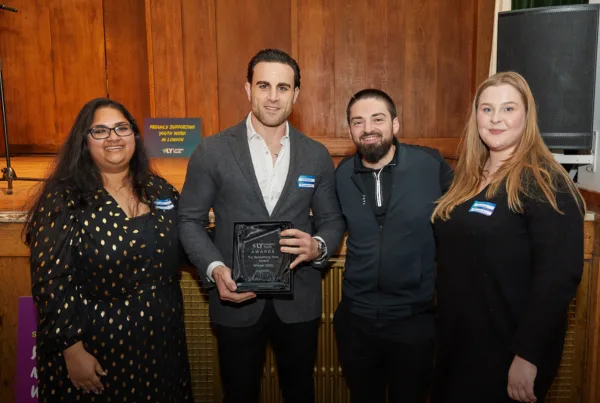 'Try Something New' London Youth Award Winners, 2023
In recognition of Jigsaw4u's response to the mental health crisis for children and young people across South West London, we have won London Youth's 'Try Something New Award' for 2023.…
We are London Youth Gold and KFH Volunteers painting day
We are delighted to announce that Jigsaw4u has been awarded the London Youth Gold Quality mark. We have been a member of London Youth for several years, achieving Bronze in…
Get the latest updates from Jigsaw4u
Stay posted about the latest news, fundraising and special activities that we have coming up.
Sign up