In December last year, Jigsaw4u collaborated with Sutton Council and Volunteer Centre Sutton to create the third annual Christmas Day Dinner hosted in Sutton.
The Christmas Day Dinner is an annual project founded by the poet Lemn Sissay MBE for communities to provide an amazing Christmas Day for care leavers.
A team of 51 volunteers stepped up to deliver three-course meals and gifts to 70 young care leavers on Christmas Day and also raised £4,145 in donations from the local community.
Jigsaw4u Ambassador Nathaniel Wood took part in a special online zoom party with the young people.
You May Also Like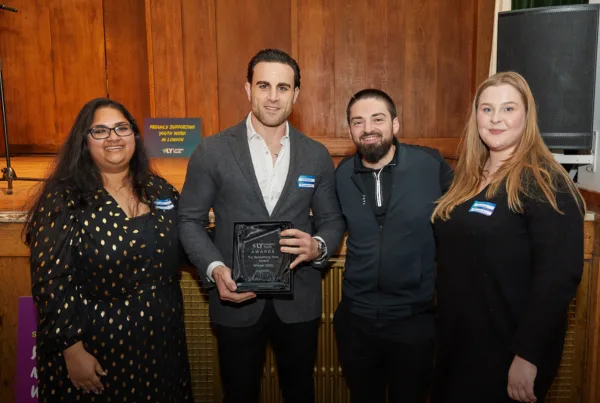 'Try Something New' London Youth Award Winners, 2023
In recognition of Jigsaw4u's response to the mental health crisis for children and young people across South West London, we have won London Youth's 'Try Something New Award' for 2023.…
We are London Youth Gold and KFH Volunteers painting day
We are delighted to announce that Jigsaw4u has been awarded the London Youth Gold Quality mark. We have been a member of London Youth for several years, achieving Bronze in…